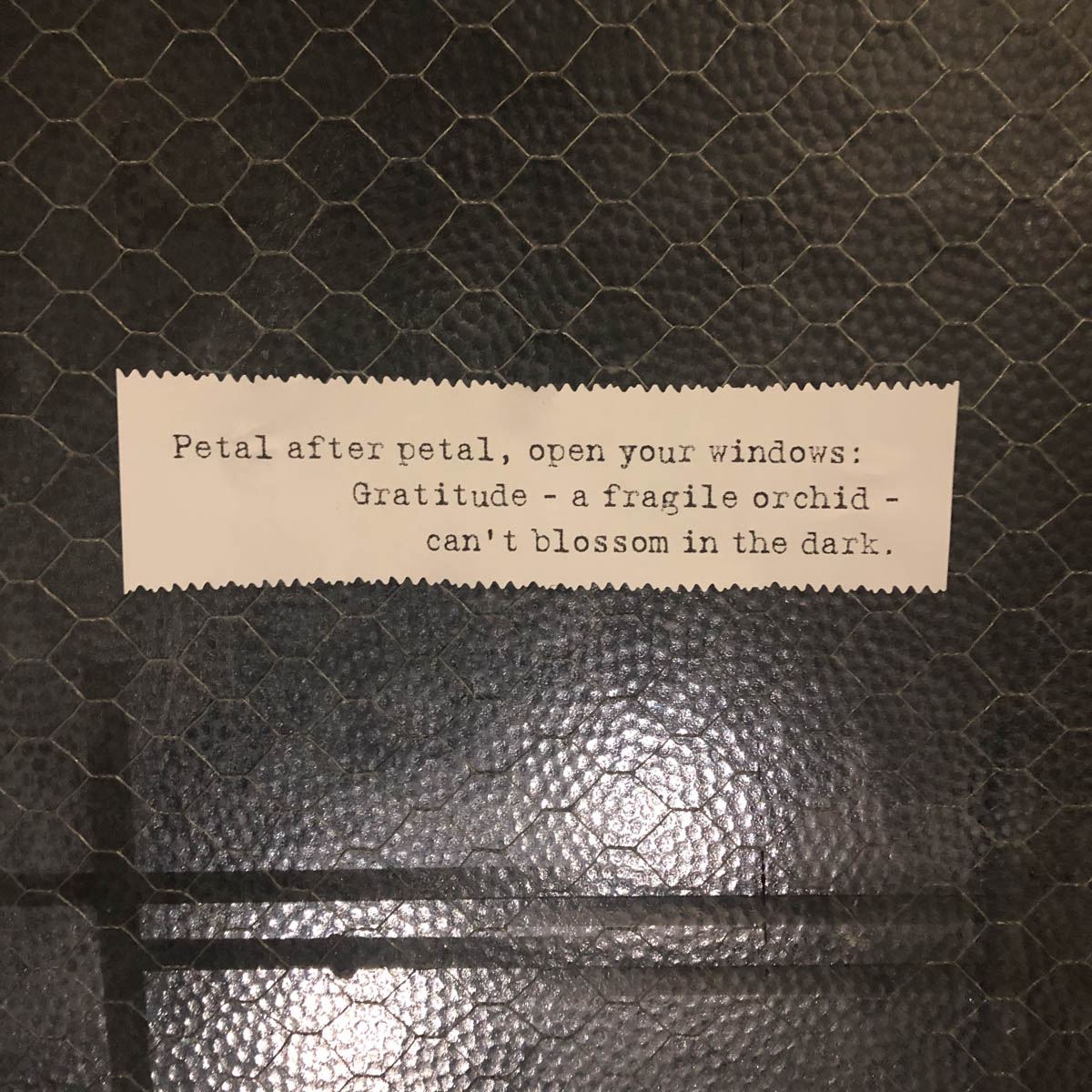 When I messaged fellow poet Dudgrick Bevins the other day, I told him I've been finding it difficult to move forward creatively during the coronavirus pandemic. I've been at home in lockdown mode for over a month and can count on one hand the number of times I've gone outside. You'd think that means I'm holed up, head down, writing poetry, and doing all the creative things I usually do. I've been doing a bit of that, yes. But, mostly, I've been at a standstill.
"I just try not to pause," was Dudgrick's response. Simple, yet telling, almost as if it were a line from one of his poems.
He told me he's been putting poetry out for free as a way to help bring joy to people during this challenging time. "I'm trying to work as a public artist right now," he said.
The work he's making isn't necessarily about the pandemic. "I think it's important to address the pandemic and also not only that. People want a distraction. They are on overload," he told me.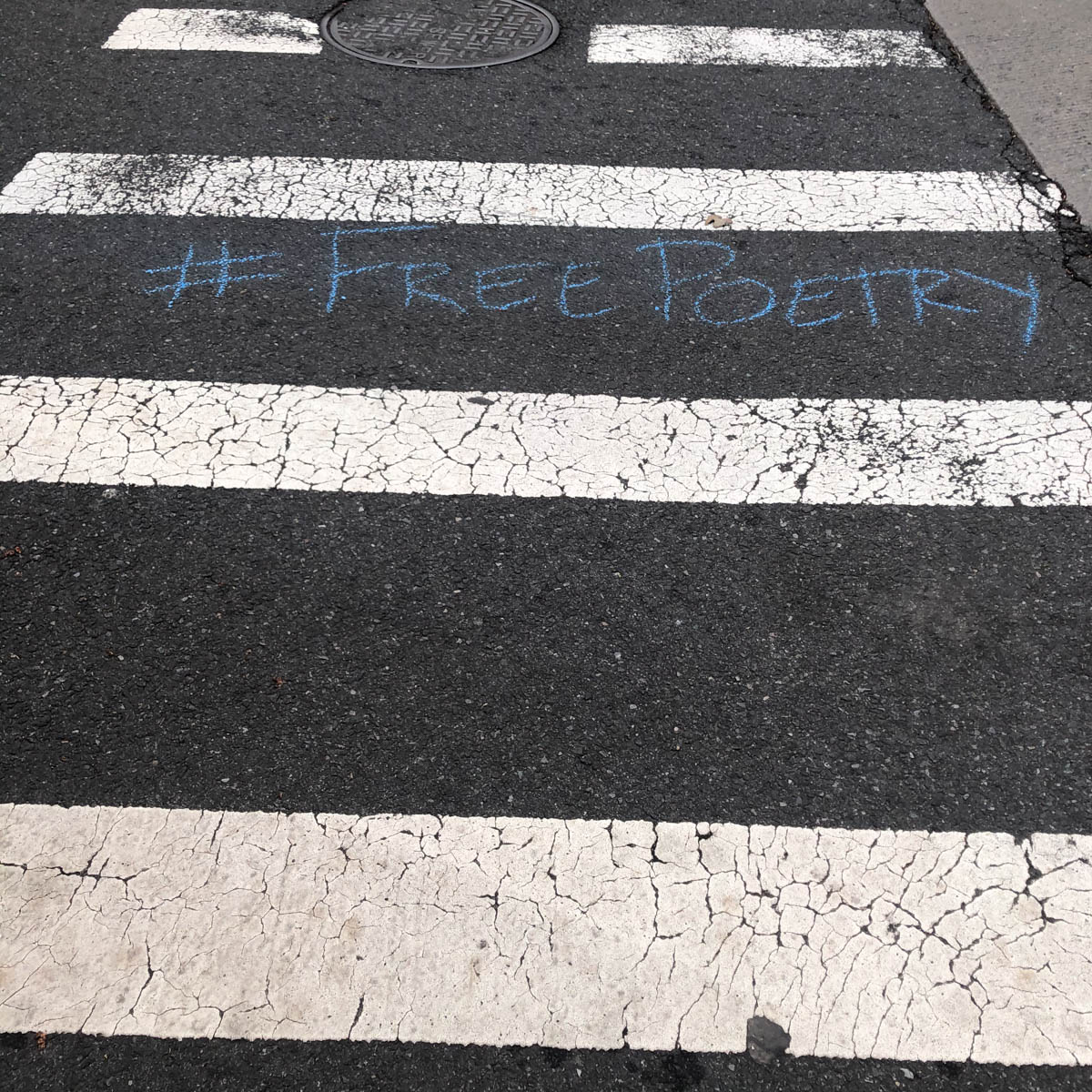 This isn't just Bevins's personal poetry practice, though. As a creative writing instructor, he teaches his high school students to take poetry into the world by introducing them to the Guerilla Poetics Project. "They have to write short poems and place them safely in public view anonymously," he explained. "Some did the mailbox. Some did stairs. Lots of Post-it notes. Some group chats and digital stuff like Instagram stories."
But how do his students feel about what is, in essence, another homework assignment? He tells me they really enjoy it, and it even expands their perceptions about what poetry is.
"They were surprised by the results," he said. "We did a good bit of looking at the shapes poetry can take, but they were really surprised when they saw perplexed people looking at their work or made their mom cry with kind words."
What is poetry if not a means to make a difference, no matter how small, either by causing a stranger to stop and think, or letting a loved one know how much you care. That's something we could all use, whether in a pandemic or not. And that's exactly the reminder I needed.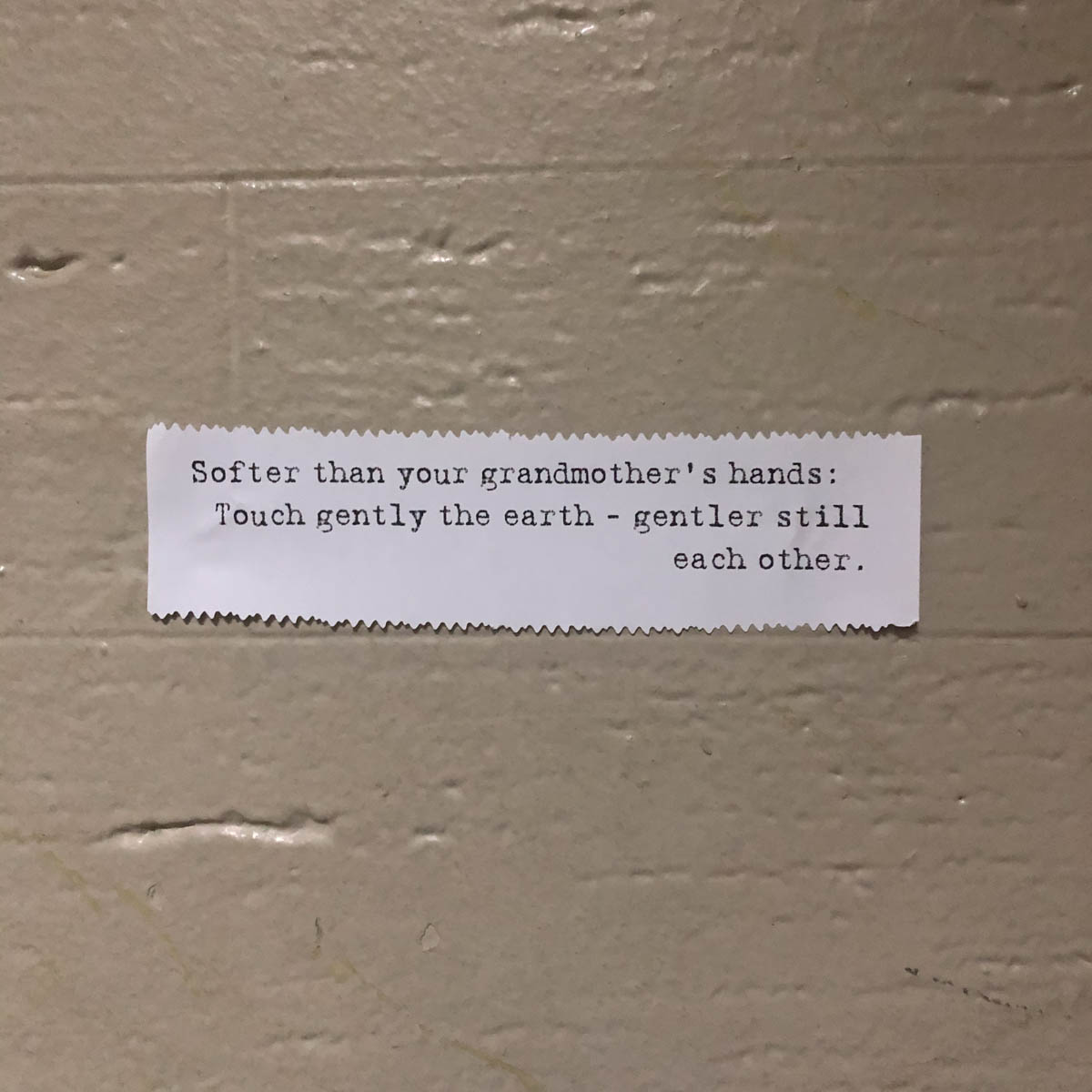 Photos by Dudgrick Bevins of his own free poetry installations.