Since moving to New York City in 2012, Belfast-born visual artist Jonathan David Smyth has been photographing reflections of himself.  Shot completely with his camera phone, this ongoing series of self-portraits combines issues of identity, displacement, belonging, and impermanence.
As Smyth says, "I make photographs to prove I am here. My work is cathartic, but I want other people to relate to what I am presenting. Just One More is a work of moments; it is a visual diary of my life in New York City, and these photographs are the mappings of where I have been. The pictures already exist; I am just stepping into them."
Featuring fifty plates accompanied with handwritten captions, this monograph also includes a critical essay by the executive director of Photographic Center Northwest, Michelle Dunn Marsh, and a conversation between Jonathan David Smyth and photographer Dana Stirling.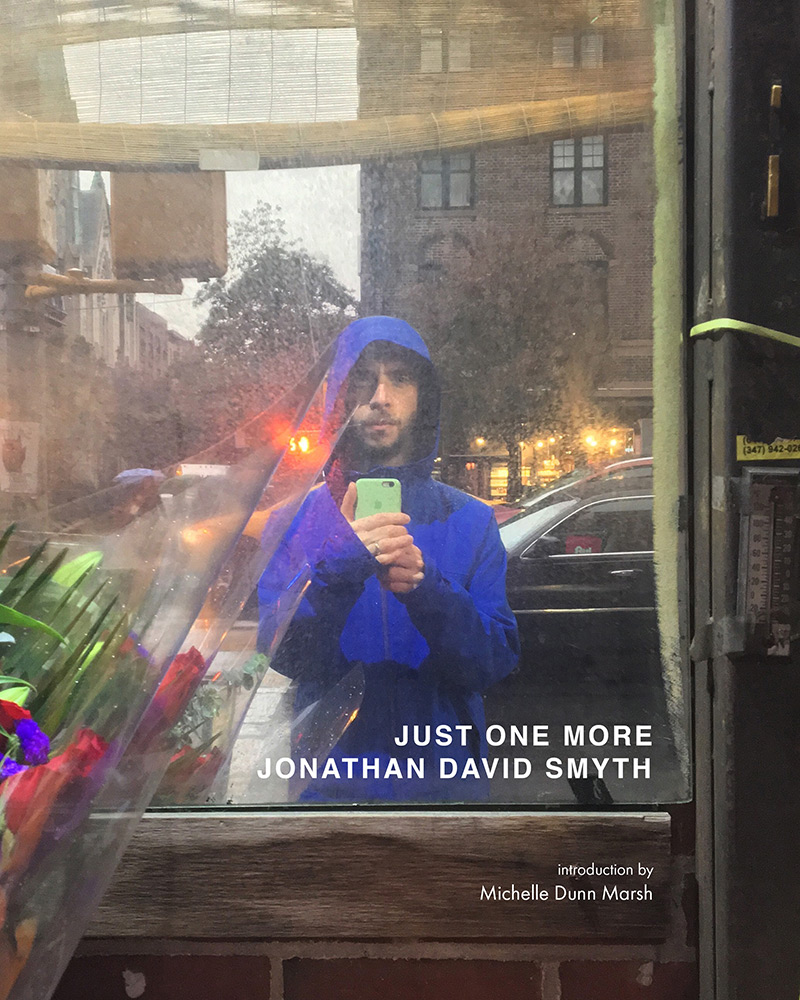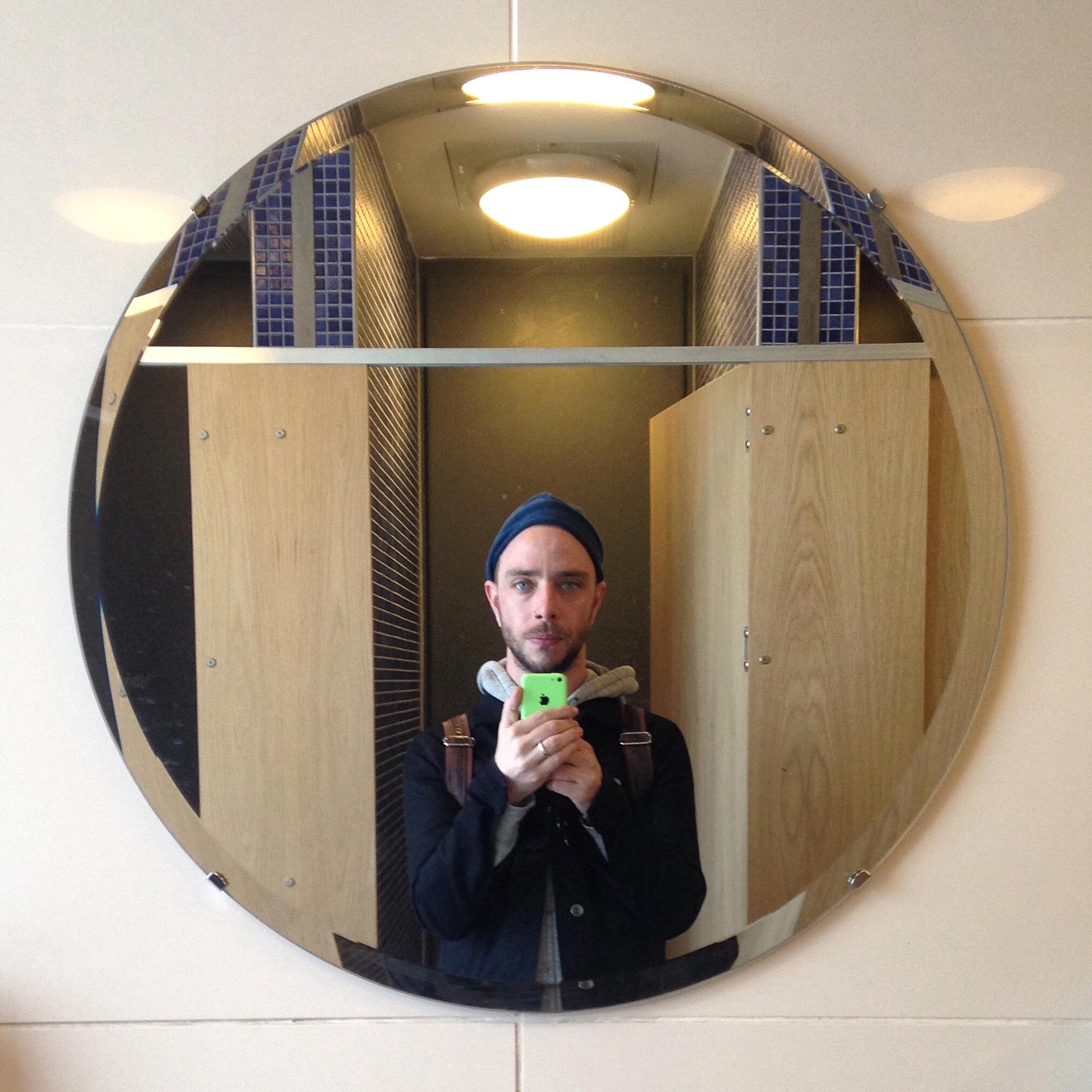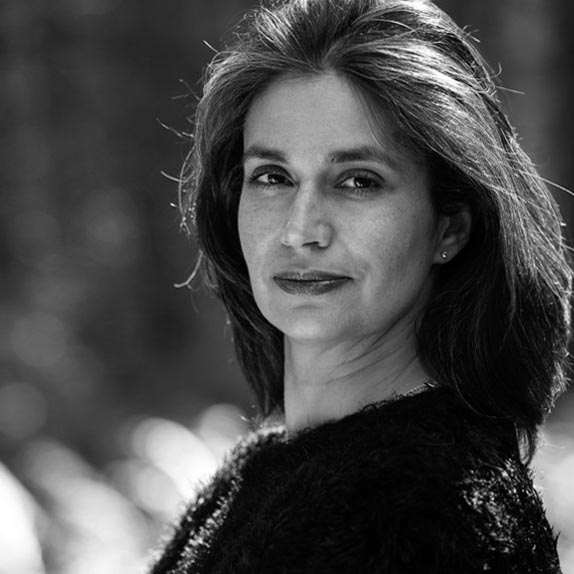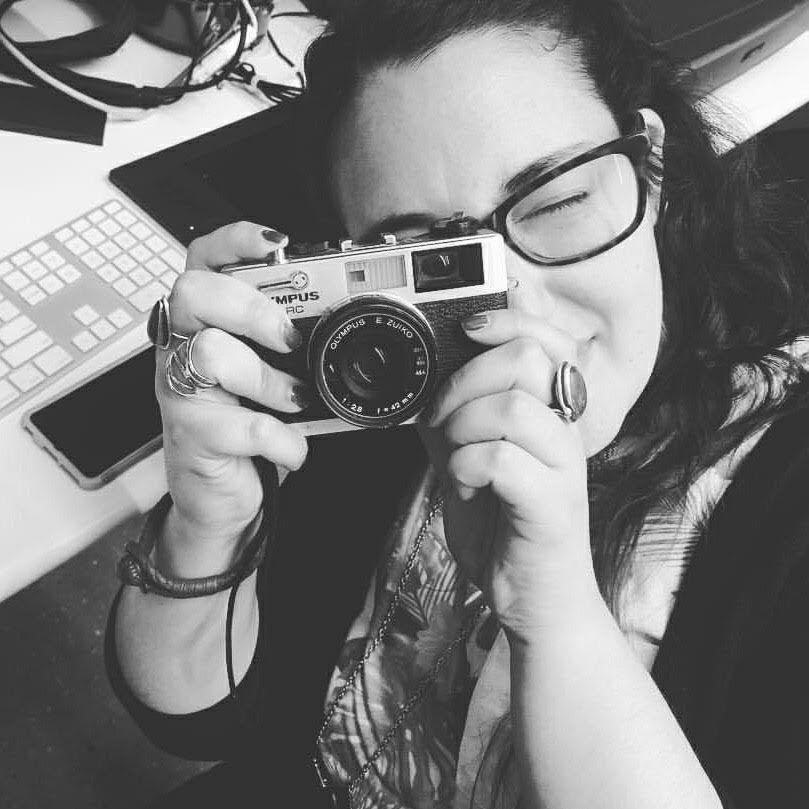 LAUNCH EVENT
The book release was celebrated at New York Public Library, Jefferson Market Library on 2 November 2017. The event featured Jonathan David Smyth and Michelle Dunn Marsh in conversation.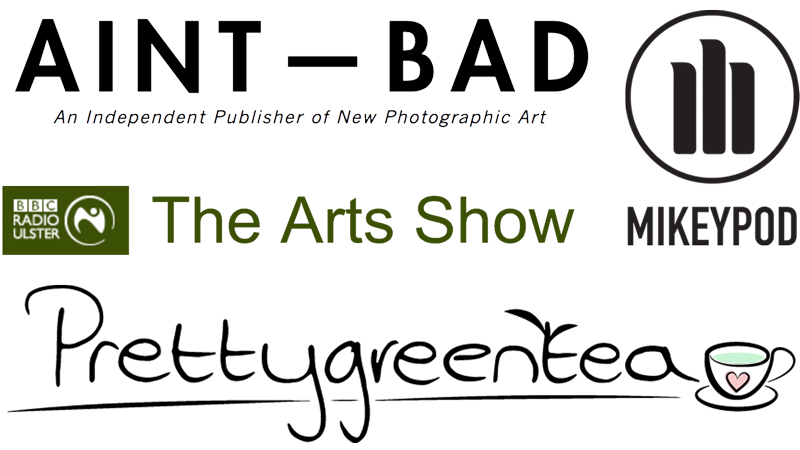 BOOK SELFIES
In the spirit of Just One More, readers have taken self-portraits with their copy of the book. Here are just a few of them. If you've taken your own Just One More selfie, please Tweet it to @jdavidsmyth or tag @jonathandavidsmyth on Instagram.
MORE FROM bd
Just One More by Jonathan David Smyth is part of the ongoing line of artists' books from bd-studios.com, following Retrospective by painter Michael Tice and Tentative Armor by composer and performance artist Michael Harren. All are available in affordable paperback editions designed by luke kurtis.