Connecting the past with the future
Conceptual photography bridges ancient and modern in new book by luke kurtis
Springtime in Byzantium collects three distinct but related works by luke kurtis: a poem titled theodora, a series of conceptual photographs titled marble paintings, and a performance art/video art piece titled labyrinth. Structured around and inspired by the Basilica of San Vitale in Ravenna, Italy, this trilogy of works is presented alongside photographs and digital collage works also by the artist.
The motif that pulls the book together is the bookmatched marble panels of San Vitale. "Its kaleidoscope-like forms are so captivating, yet they're overshadowed by the famous mosaics," says the artist. "If you stop and think about it, the bookmatched marble isn't out of place in a contemporary design sense. You could take the panels out of the church and put them in a modern building, and no one would bat an eye. I wanted to use my photographs to remove the panels conceptually, put them in your hands in the form of a book, and draw a line through hundreds of years to connect the past with the future."
The works were created independently over several years and only conceived as a whole specifically for this book, altogether representing a decade of artistic practice, from 2011, when the first work was created, to 2021, when the project was realized in printed form. Though kurtis has published several poetry books, all of which feature his visual work, this is the first book where his visuals are the focus.
See the press release for more information.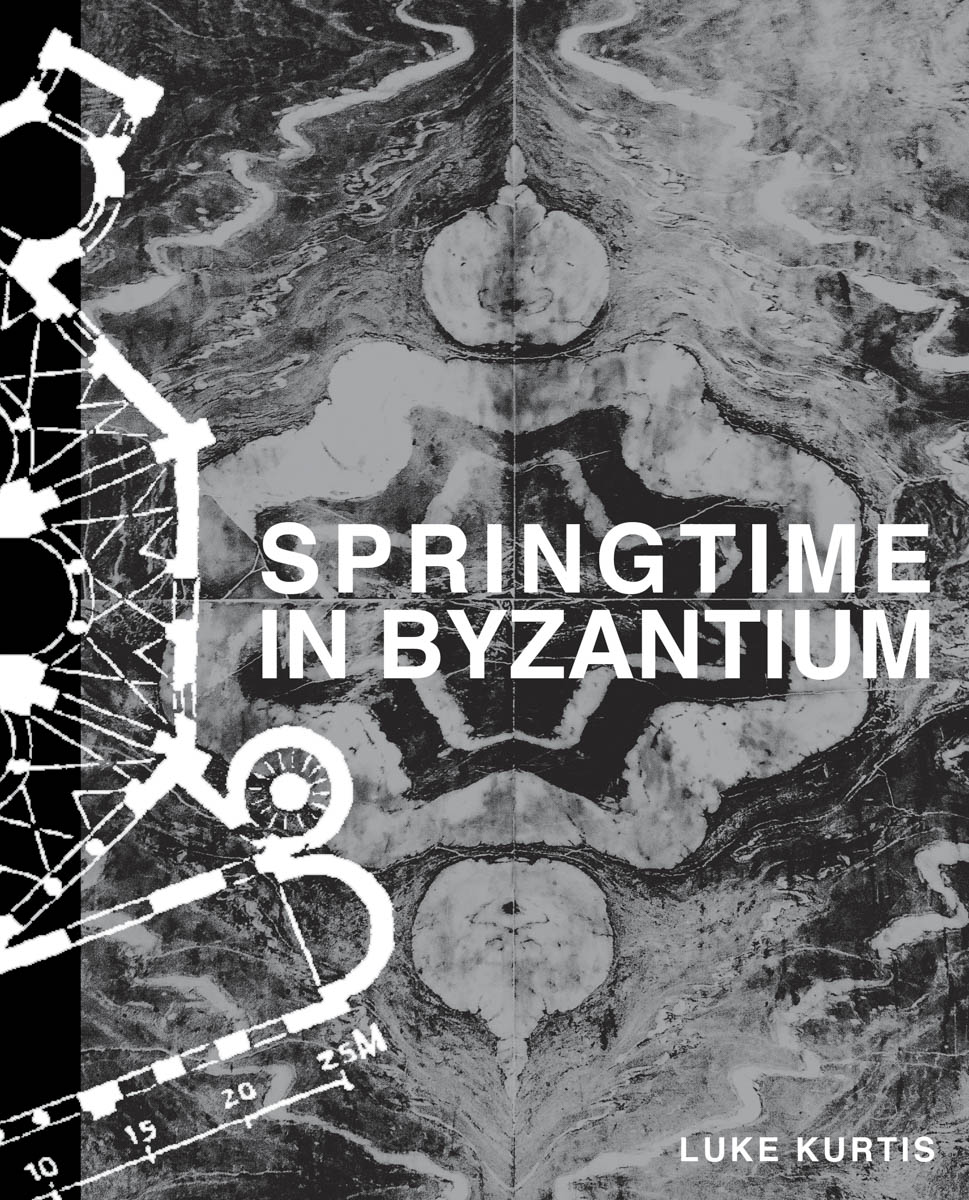 More from the project
The artist has created three exclusive prints and a limited postcard set to accompany Springtime in Byzantium. The book will be a unique addition to your library, and the prints will bring a bit of ancient-yet-contemporary style into your home, or use the postcards to share with a friend.