💋💋💋 New zine Kissing Hedwig out now 💋💋💋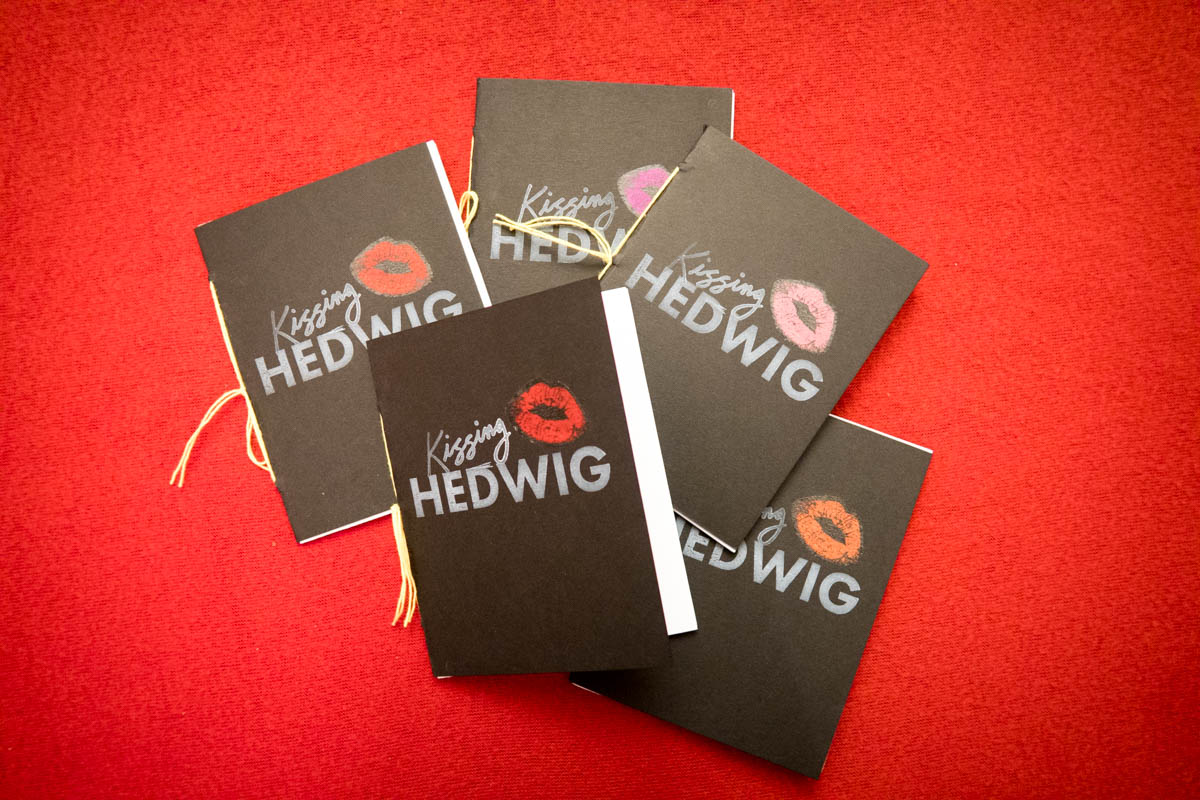 If you're on the bd email list, you already know we sent out an announcement a couple of weeks ago about my new zine Kissing Hedwig (if you're not on the list, do sign up!). I debuted this new work at the 8th Annual Rainbow Book Fair in New York City. This is the second year bd-studios.com tabled along with our sister publisher New Lit Salon Press. We had a full table of artist publications and literary fiction available for purchase.
Kissing Hedwig is really special to me. The essay is a unique blend of memoir and Hedwig and the Angry Inch fanzine. The Hedwig show played an important part in my life as a young, queer artist coming of age in New York City in the late '90's. This zine is the first time I've publicly told part of my coming out story. There's more to tell—and one day I will. But, for now, I hope you'll enjoy Kissing Hedwig. The zine is lovingly made, hand bound, and custom stamped. It's made with lots of love and I can't imagine a more perfect expression of the story it tells inside. Contact us if you'd like to buy a copy!