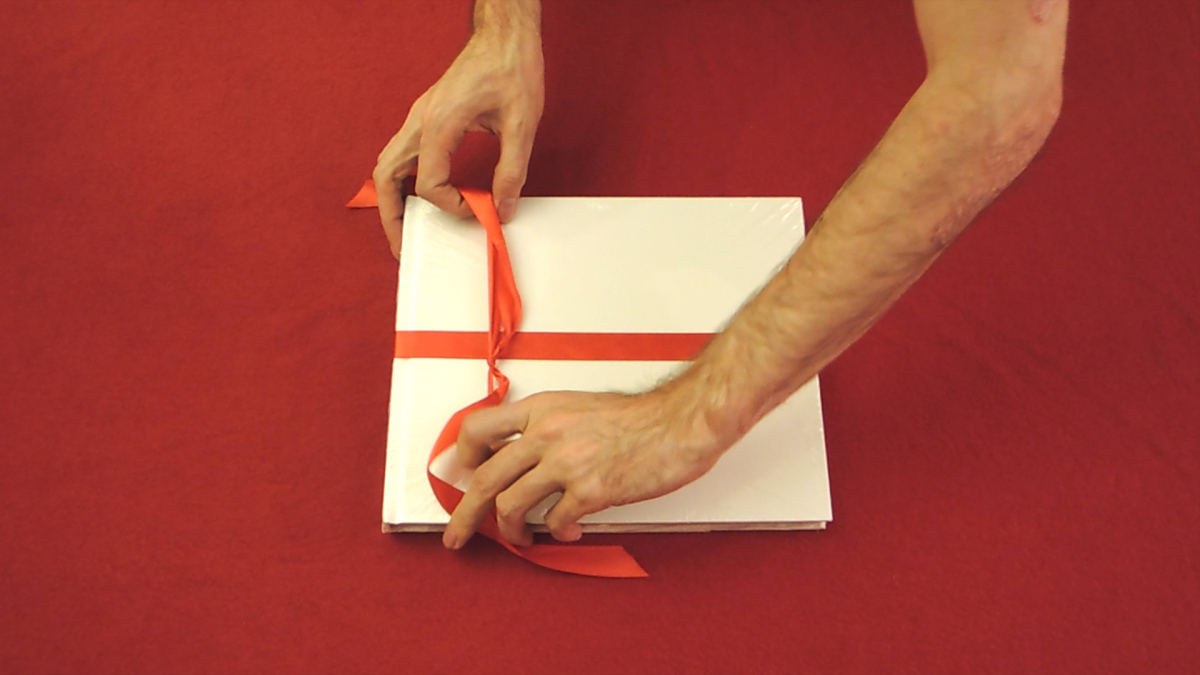 In 2013, OR Books released Yoko Ono's Acorn, a sort of spiritual follow-up to her landmark Grapefruit, which was first published in 1964. As a Yoko Ono collector, I was particularly excited about the special edition OR published alongside the standard edition. I was so excited, in fact, I made an unboxing video upon receiving it! It was something I did on a whim that turned out to be an important moment for me. Not only did OR love the video (they feature it on their main product page for Acorn to this very day), Yoko herself loved it and shared it on all her social media. That meant a lot to me! I see the video as a work of art in and of itself. If you're at all familiar with Internet unboxing videos, you'll notice how mine's a bit different from the run of the mill fare. In particular I focus on hand gesture as I open and show the book on screen. It's about a simple, everyday action (opening a package you receive in the mail) and elevating it to something visually interesting with formal properties that extend beyond then object itself and into a different realm of object-as-performance.
This spring brought a major milestone for Yoko Ono and those of us who follow and collect her work. The Museum of Modern Art mounted One Woman Show, 1960-1971, an exhibition focusing on the early years of her career. Given I collect all sorts of ephemera from Ono's shows around the world, the moment I learned about the MoMA show I was already wondering what new items the museum would release. True to form, there's no shortage of unique items from the show and I'll be bringing you a whole series of unboxing videos to celebrate them!
The first one, though, is a special one. Flying Tiger, known as just Tiger in Europe and Japan, is a Danish store focusing on affordable products. I've often enjoyed Tiger stores when traveling in Europe but I never expected they would be the ones to publish a new edition of Yoko Ono's 1997 exhibition catalog Conceptual Photography to coincide with the MoMA show. And to top it off I learned they would be opening their first store in the USA within walking distance of my home in NYC! Being they are a company who believes in the arts, Flying Tiger graciously sent me a copy of the book so I could bring you a new video, like the one I did for Acorn. I was more than happy to do so! Here you go!
I'm so happy this book has been released and will be available again (the 1997 edition is out-of-print and difficult to find)—and at the budget-friendly price of only $15! Us artists need more brands like Flying Tiger, brands who realize the importance of what we do, whether it's me or Yoko Ono or anyone else. For that, Flying Tiger, I thank you!
Be on the lookout for more Ono unboxing videos from me soon! Subscribe to the bd-studios.com channel on YouTube so you don't miss a beat!