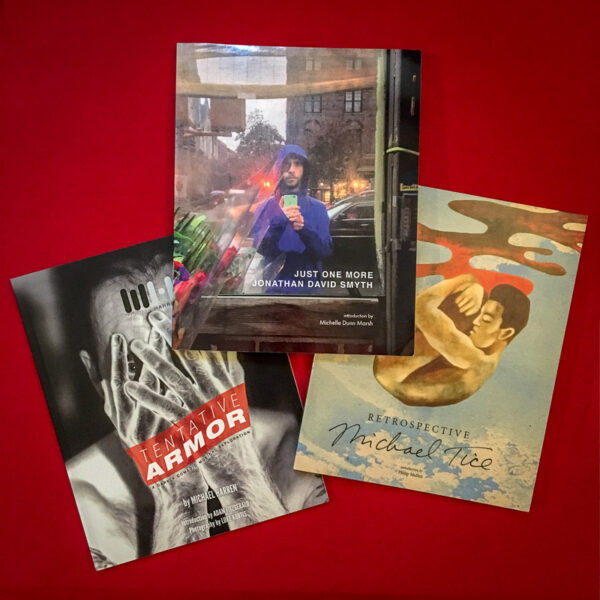 The bd Library is growing! Following our earlier releases by Michael Tice and Michael Harren, the most recent title in our line of Artists' Books is Just One More by Jonathan David Smyth.
Below is an excerpt from a BBC Radio Ulster interview with Jonathan about Just One More.

Michael Bradley: It's just a normal phone camera, isn't it? Or do you use any special filters or equipment or anything?
Jonathan David Smyth: No, it's just my smartphone. I use the camera within the phone itself. And it's important that you're asking if there are any filters because I think sometimes people may think I do use a filter. For me, coming out of this idea of using apps to make things look "better" was actually an inspiration for me to take these photographs. I wanted to show that you don't actually have to use filters in order to make a good photograph.
Michael Bradley: It's the composition that matters?
Jonathan David Smyth: It's the composition, but you can also create your own filters depending on what you're actually looking at. For me, when I'm taking these photographs, I'm looking at myself in the reflection, so some of the windows have different colored panes of glass and things like that.
Michael Bradley: And they act as filters?
Jonathan David Smyth: I guess they do, yeah. And that's interesting to me, that you can sort of find these filters yourself in everyday life.
You can also listen to a short clip from the episode online.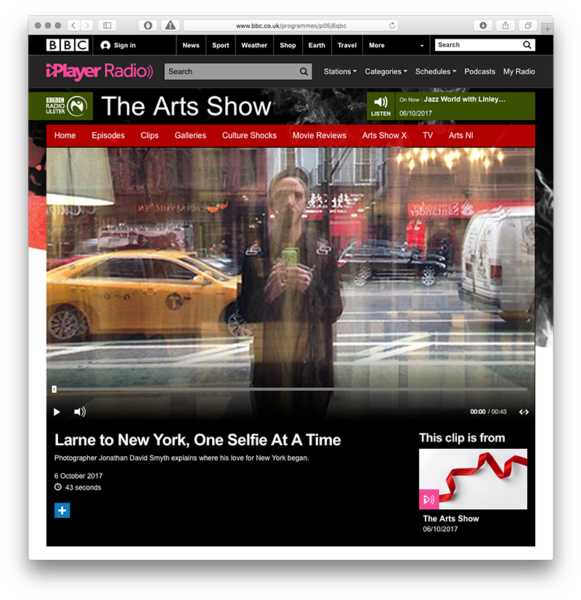 Jonathan's book is the third in our Artists' Books lineup:
Retrospective by Michael Tice
Tentative Armor by Michael Harren
Just One More by Jonathan David Smyth
These titles represent three very different artists working in diverse mediums: photography, performance, painting, and beyond. Each book is unique, produced in a collaborative process with the artists and designed by luke kurtis to realize each artist's vision. Several new titles in the series are forthcoming!
We're so excited about these books and they would make truly unique additions to your art library. All are available in affordable paperback editions. Support independent artists and independent publishing and add them to your collection today!
If you are an artist who is interested in releasing your own book, please get in touch. We would be happy to review your proposal!