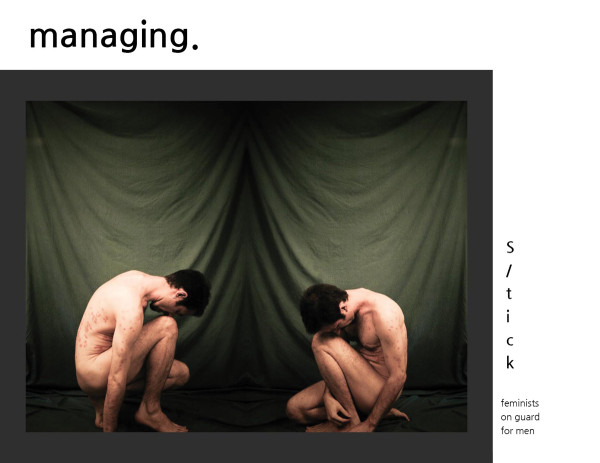 Brian Centrone is one of my most frequent collaborators. But most of our collaborations are about the work of other people. We put endless hours in to publishing projects at New Lit Salon Press. When we decided to publish a collection of his collected gay erotic fiction, he asked if I'd like to contribute some art. He had seen some of my bad skin series and immediately asked for a specific image from that body of work. The composition, the tone, the mood–everything about the photo was a perfect match for his story "Boracay." (I also made an original collage piece for "Mates" and collaborated with Brian on the cover design.)
Around the same time, S/tick published their "Managing" issue. The issue collects work created by men that explore the emotional impact a male-dominated society has on its male members. Sarah-Jean Krahn, the editor, liked my bad skin work and thought it perfectly expressed the emotional experiences of men. "I love the vulnerability–and luke's courage in displaying that vulnerability–in these photos," she said. You can find my work both on the cover and inside S/tick's "Managing" issue.
Erotica is available from ebook sellers everywhere. S/tick is available as a free download.