New Zine: marie was an artist by luke kurtis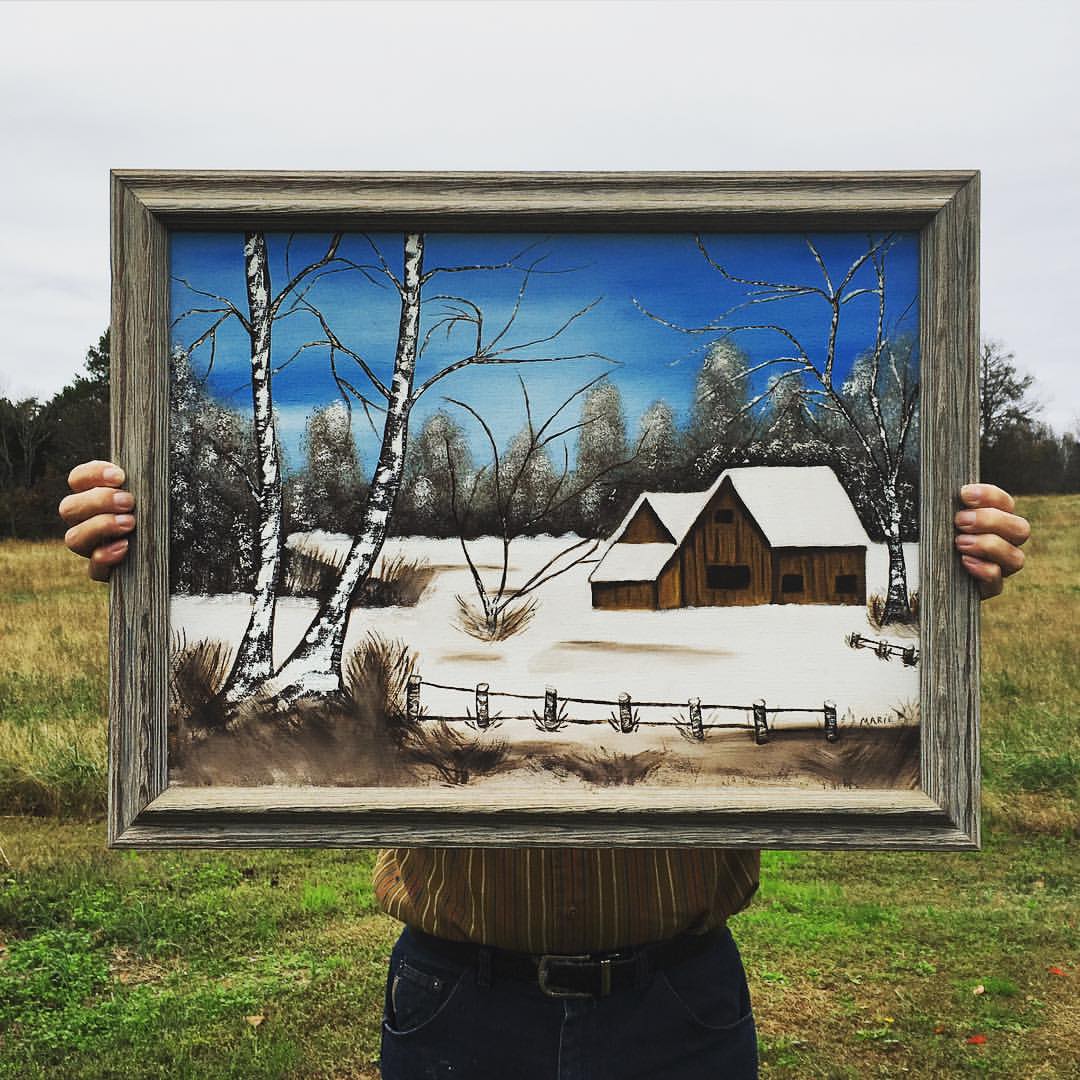 My latest zine is marie was an artist. It's a fully illustrated but handheld size zine featuring a single poem. The zine format is well suited to this type of intensely focused yet concise content. The idea behind this particular zine was to tell the story of my Aunt Marie, who died of cancer in 1987, through her own paintings.
Marie is a special figure in my life. Though she died before I was even ten years old, she somehow went on to influence me a great deal as I began to build my own creative path. She was the only member of my family that was an artist. Her paintings hung on the walls of my parents and other family members growing up. She watched over me in this way, making me keenly aware of how an artist's presence radiates from her work and becomes part of something much larger. Looking at Marie's paintings as a kid always made me wonder… could I be an artist one day?
Even now Marie still inspires me. With this zine I hope maybe I've inspired her—wherever she may be—a little bit too.
See the zine in the bd Library.