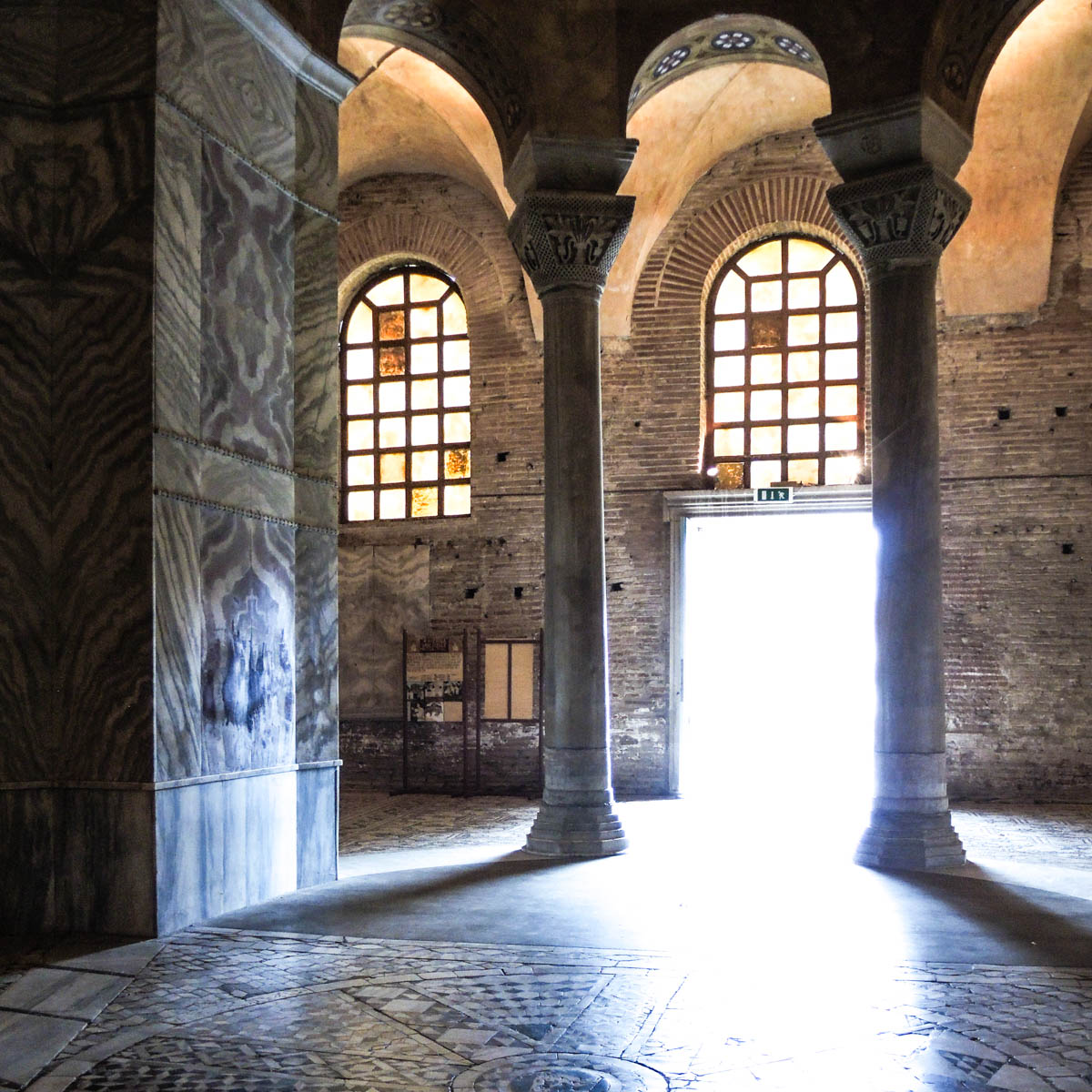 How to see art and architecture without leaving home
I'm so excited to tell you about my newest project, Springtime in Byzantium. This book was initially scheduled for release last year but was delayed by the pandemic, which turned out to be a blessing in disguise because it allowed me to take the project to the next level. It's what happens when you give an artist more time—we're bound to come up with another idea! (That's not always a good thing for editors, but when you are the editor… well, that's the way things go).
So this announcement is not only about the new book but also a new postcard set and three prints featuring new designs based on photos from the book.
This project has been many years in development and is near and dear to my heart. It's a bit different from what I've published before. It's also the first title by me in the bd Artists' Books collection. Up until now, I've focused on my role as editor and designer of the series. But now, I am joining the ranks to give you something of my own.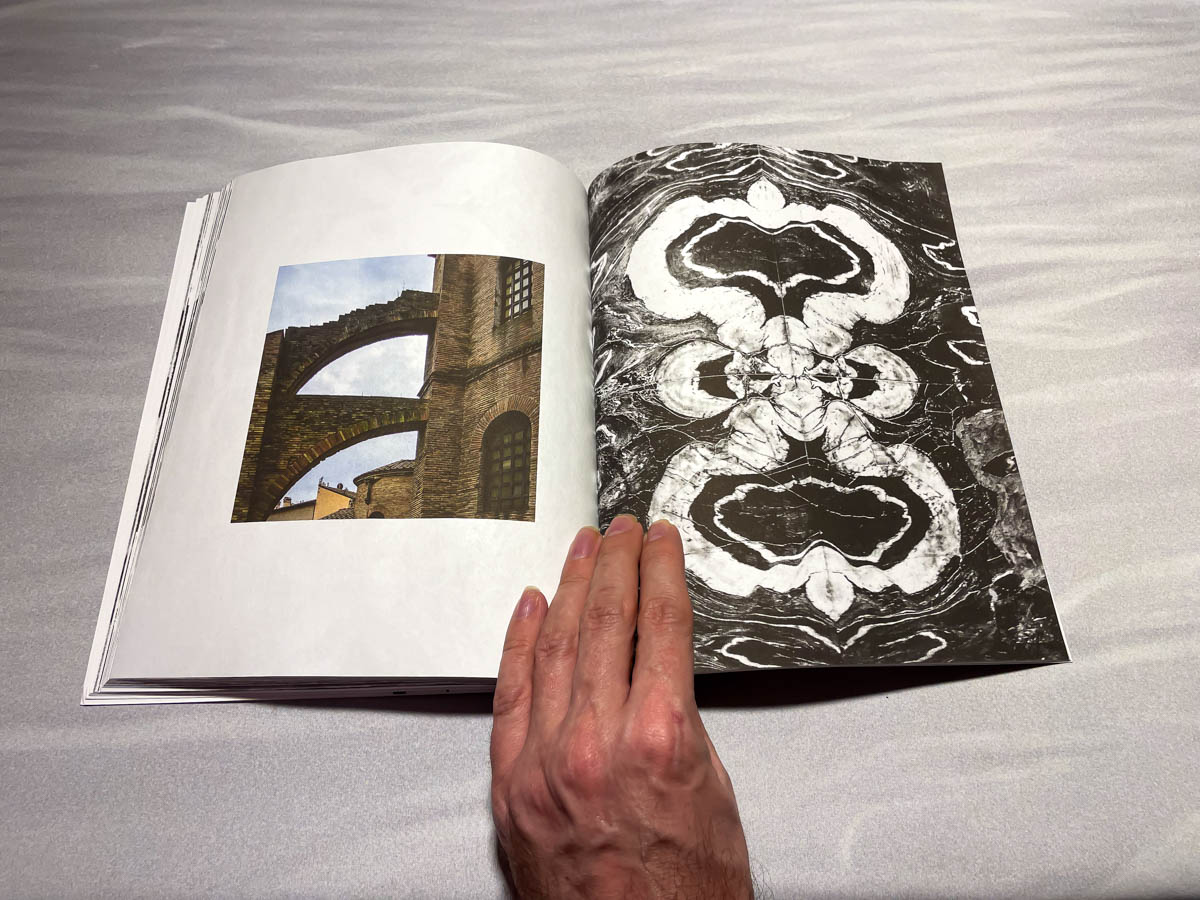 As with everything I do, Springtime in Byzantium is interdisciplinary and combines photography, poetry, digital collage, performance art, and video. The conceptual heart of the work is a series of photographs I call marble paintings. I made these photos in Ravenna, Italy, at the Basilica of San Vitale, where I was captivated by the kaleidoscope-like forms that decorate the church. They are enthralling to look at, yet they're overshadowed by the famous Byzantine mosaics. The church is ancient, but if you stop and think about it, the bookmatched marble isn't out of place in contemporary design. You could take the panels and put them in a modern building, and no one would bat an eye. I wanted to use my photographs to remove the panels conceptually, put them in your hands in the form of a book (and prints, too, as it turns out), and draw a line through hundreds of years to connect the past with the future.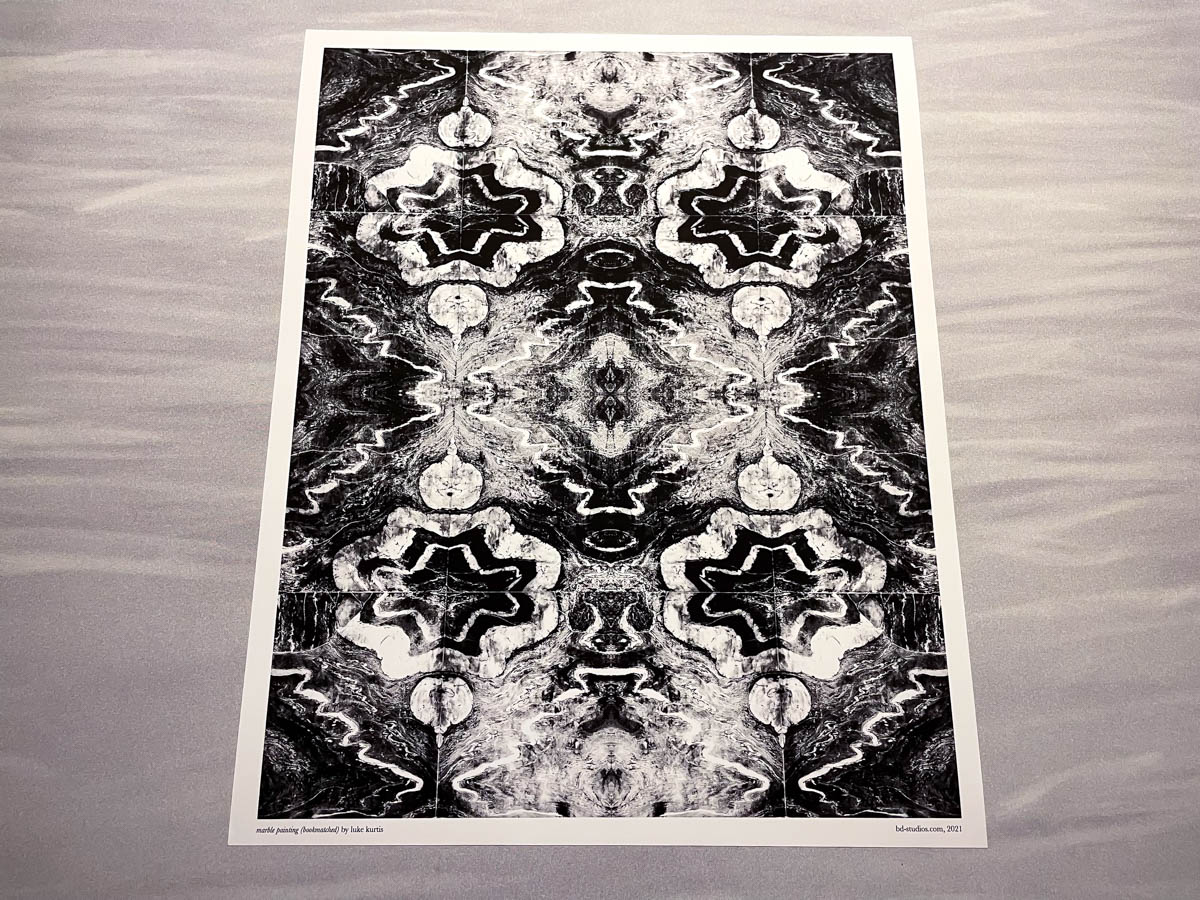 As a body of work, the book gets to the core of my philosophy about interdisciplinary art-making and building bridges between different times and places. It's the perfect way to learn about an aspect of what I do that you are probably less familiar with. Plus: the prints! They really are beautiful, if I may say so myself.
I couldn't be more excited to bring this project into the world and I hope you will check it out. The book will be a unique addition to your library, and the prints will bring a bit of ancient-yet-contemporary style into your home, or use the postcards to share with a friend. And since most of us are not traveling very far these days, why not make Springtime in Byzantium your European sight-seeing for the season? When it comes to Ravenna, every other book out there will focus on the mosaics. But let me introduce you to the details you'll likely never notice on your own. Isn't that what artists are supposed to do?