FOR IMMEDIATE RELEASE — Apr 2013
NEW BOOK CELEBRATES VISION OF ARTIST MICHAEL TICE
PRESENTS THE ARTIST'S DECADES-LONG CAREER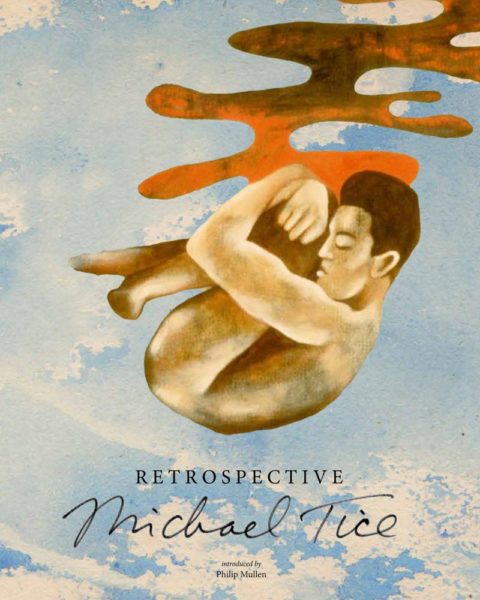 New Lit Salon Press with bd-studios.com is proud to present its debut art book publication, Retrospective by Michael Tice. With more than 80 reproductions of his work, Retrospective is the first published overview of Michael Tice's career. The book spans over five decades from the 1970's to the present day.
Tice's early works are rooted in a sort of domestic surrealism that evolves into a more complex exploration of male sexuality and gender roles. Many of his images can be seen as a critique of the "American dream." His enduring interests in the domestic space, childhood innocence, and cultural nostalgia combined with his masterful use of color and texture brings to light an American past that, perhaps, only existed within the surreal landscape of the viewer's mind to begin with.
Retrospective features an introduction by noted painter Philip Mullen and is art directed and designed by luke kurtis.
Paperback and eBook editions are available now. NLSP/bd will present a book launch and open studio celebration where the public will be invited to meet the artist and view his original work, some of which will be available for sale.
Michael Tice has shown his work frequently since the early 1970's. He has had many solo exhibitions and has been included in numerous group shows. He has a BFA from the University of South Carolina and has done graduate work at the University of North Carolina and New York University. Retrospective, published by New Lit Salon Press with bd-studios.com, is his first book. He lives and works in New York.
New Lit Salon Press is an independent publisher that subscribes to the belief that Words and Art can and should coexist. NLSP injects new life into an old-world ideal by publishing essays, stories, poems, novels and art in digital format.
bd-studios.com is the art and publishing studio by luke kurtis.
###