EXHIBITION

muse
digital collage by luke kurtis
9 March to 20 April 2013
Opening: Saturday, March 9, 2-4 PM
Community United Church of Christ
814 Dixie Trail, Raleigh, NC 27607
DIGITAL COLLAGE ARTIST MOUNTS INTIMATE ART SHOW IN RALEIGH
A Local Collector Presents Work By Up-and-Coming Artist
Shows Work In Local Alternative Space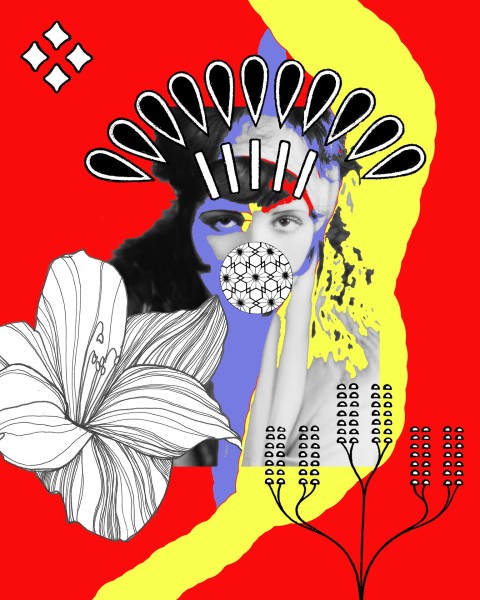 (Raleigh — February 2013) Raleigh art collector Geraldine Bryan is proud to present muse, an intimate solo exhibition of new work by artist luke kurtis. Please join us at Community United Church of Christ (814 Dixie Trail in Raleigh) on Saturday, March 9, from 2-4 PM for the exhibition opening and to hear the artist discuss his work in a casual setting. The exhibition will remain on view until 20 April and is viewable by appointment (call 919-787-6422 or 919-787-8494).
muse is a series of never-before-exhibited digital collage prints that evolved out of the artist's Jordan's Journey project. Through a detailed process combining both digital and analogue techniques, kurtis probes the areas of spirituality, history, science, and fashion. Where Jordan's Journey explored the idea of personal and collective memory through the lens of genealogical history, the muse series hones in on a sense of alternate reality. The muse images approach the symbolism of tarot cards or even religious icons yet function beyond that realm. The muses possess a psychedelic fashion sense while layers of scientific and technical imagery bring a sci-fi element to the works. These pieces illustrate the artist's evolving technique and highlight his vision of a new world where spirituality and science are integrated aspects of the human experience.
luke kurtis (also known as Jordan M. Scoggins) is a Georgia-born interdisciplinary artist focusing on the intersection of photography, writing, and design. He lives and works in New York's Greenwich Village.
Geraldine Bryan is a long-time art collector and Raleigh resident. She was a docent at the North Carolina Museum of Art for 18 years and is pleased to present the Raleigh debut of kurtis's work.
For images or more information, contact bd-studios.com (https://bd-studios.com/contact).
###