FOR IMMEDIATE RELEASE — Jul 2023

ARTIST EXPLORES NEXUS OF LITERATURE & MUSIC

ALBUM TRANSFORMS POETRY INTO CAPTIVATING AURAL JOURNEY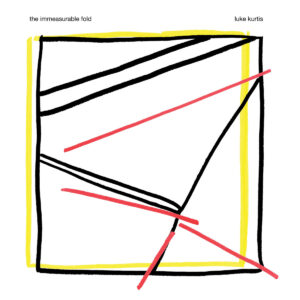 bd is excited to announce a new experimental music and spoken word project from luke kurtis. the immeasurable fold is kurtis's second full-length spoken word album and his fifth album overall. It will be released on 18 August 2023.
The new album is based on kurtis's book the immeasurable fold: selected poems 2000–2015. The collection re-imagines the 42 poems into recorded pieces that bring a new dimension to the text. The words are paired with original compositions and soundscapes so that all together the album creates a unique musical and literary experience.
"I want to be clear, this, nor any of my spoken word releases, should be considered audiobooks in the traditional sense," says the artist. "My spoken word pieces are no different from my instrumental music. The spoken voice is an instrument like any other."
The texts on the album were written between the turn of the millennium and 2015. Mostly previously unpublished, they were collected in the 2018 book the immeasurable fold. The recordings were made in 2021. The album will be released 18 August.
The poet has also designed a series of prints and tee shirts created from the drawings included in the original the immeasurable fold book. They will be available to purchase from bd-studios.com and the bd Etsy shop.
luke kurtis is an interdisciplinary artist making experimental music, films, and more.
bd-studios.com is the art and publishing studio by luke kurtis.
the immeasurable fold
streaming and digital album, available 18 Aug 2023
###